How to Turn Your Hobby into a Business in Retirement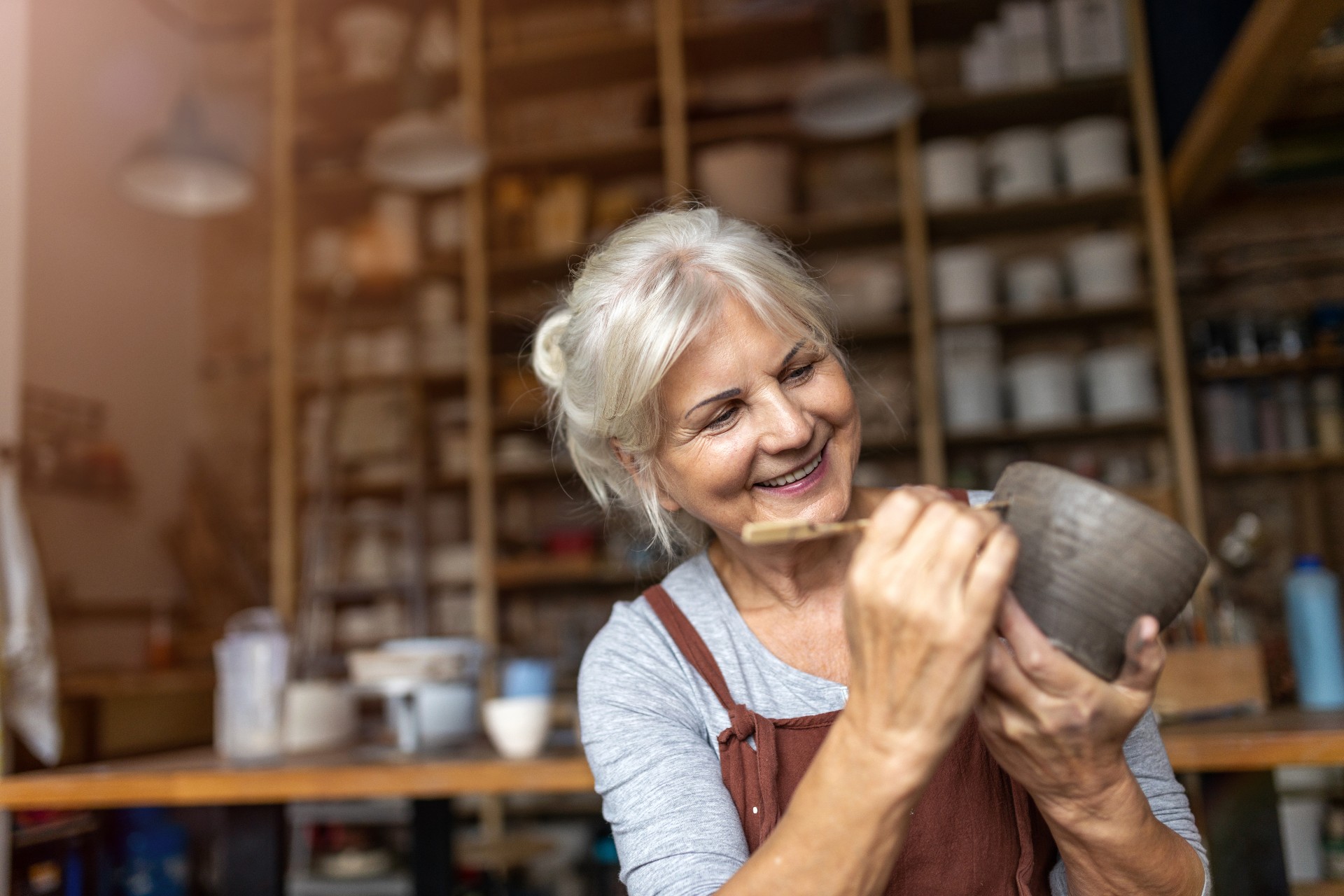 The freedom gained in retirement can be intoxicating. Finally, the world is your oyster, and you have the opportunity to explore new hobbies and add many more exciting new chapters to your life. Pursuing senior hobbies is a wonderful way to spend your days, but sometimes those pleasures can wreak havoc on a tight retirement budget.
 While hobbies for seniors are a great idea, Joseph Conroy, author of "Decades & Decisions: Financial Planning at Any Age" and a professional financial advisor, noted in a U.S. News & World Report article that hobbies may be rewarding, but they can also drain your wallet.
 "The trick is to make sure your hobby is at least revenue-neutral," Conroy advises.
 Another option? Figure out a way to monetize it. In other words, turn a hobby into a business that can help you live within your means and offset the cost of pursuing your passions.
 What follows are a few thought-starters for turning a senior hobby into a business and some tips on how to plan your venture successfully. Older adults just like you have found creative ways to do what they love and get paid for their expertise––you can too!
8 Hobby Ideas That Seniors Can Turn Into a Business
1. Teach what you love and monetize your skills
You've always been a talented painter, musician, woodworker, amateur chef, etc., and you love your craft. So why not share your skills with others who want to learn? Many older adults teach right out of their home; but you can always find opportunities at community centers, local colleges, or through art or music stores.
2. Create goods for sale
Hobby crafters, potters, and artists have probably all heard someone exclaim, "You should sell those!" And now that you have the time, why not listen to their advice? Today you can sell your wares through online stores like Etsy and Facebook Marketplace, or find shops around town that specialize in selling locally produced goods. Your customers are out there!
3. Play in a local band
Maybe you've played the trumpet for fun all these years, but have you considered joining a band and making a little cash doing what you love? There are all kinds of bands out there, and also opportunities to play in pit orchestras for school musicals and more. Get on the phone and see what you can find.
4. Become a fishing guide or make & sell your lures
If you're a passionate angler who knows all the ins and outs of the sport, there are others out there who'd love to learn from you or who might be interested in buying your handmade lures. Talk to local outdoor sports retailers or fishing clubs to network your way into a part-time job or  who might be willing to display your wares and help you sell them.
5. Become a pet sitter or dog walker
Working people are deeply appreciative of having a pet sitter and/or dog walker they can trust. If you love pets, this is an easy business to get into. You can work through a clearinghouse like Rover.com or go freelance. However, be  sure to have a contract that spells out what you do and covers liability.
6. Become a gig worker
If you have handyman skills, tailoring skills, secretarial skills, etc., you can sign up with online services like Task Rabbit and other sites to connect you with people who can hire you for such  services.
7. Become a tour guide
Are you the one friends turn to for tips on great little restaurants, museums, shops, or details about town history? You can turn those special skills into a money-making venture as a tour guide for business and leisure visitors. Your local visitor's bureau or chamber of commerce might have openings to explore, or try offering your services on a neighborhood social media site.
8. Use your love and knowledge of gardening to work at a plant nursery
You've always had a green thumb and a gorgeous garden. If you're willing to share your knowledge with others, you can make a little cash for getting your fingernails dirty. Start by talking to local nurseries, community colleges, city park services, etc. 
Before You Jump In…
Here are a  few tips to help you launch your business properly:
Make a plan/determine a model.

Put your vision onto paper to understand what you'll offer, what you'll charge, and how you'll work.

Do some research.

Talk to any and all people who might have insight, advice, and potential opportunities. Don't be shy.

Talk to a tax expert.

 

Make sure you understand how to claim the income from the business  and whether there will be any tax implications for your

Social Security benefits

.

Test your concept.

 Run it by family, friends, or former work associates. Anyone who can be objective to help you see pros and cons.

Understand your finances.

 If you decide you need to make an investment in tools or other materials, be sure you've got a plan to earn it back.

Work with a skilled marketer.

 If you decide to start a  business, you're going to need to market yourself. Consult with a young person who understands social media and online retailing. It might even be your college-age grandchild.
Live in a Community That Celebrates Independence
You're one of those seniors who still has so much to contribute to the world, and you have  a passion for staying busy and active. You deserve to live in a community with others who share your vision and your verve. Meadow Lakes  is such a place. The lifestyle here is as energized or as relaxed as you want to make it, and there are always activities on the schedule to fuel your passions and explore new experiences. Contact us to learn more. We'd love to show you around.