Ready to Sell Your House? Don't Make These 11 Common Staging Mistakes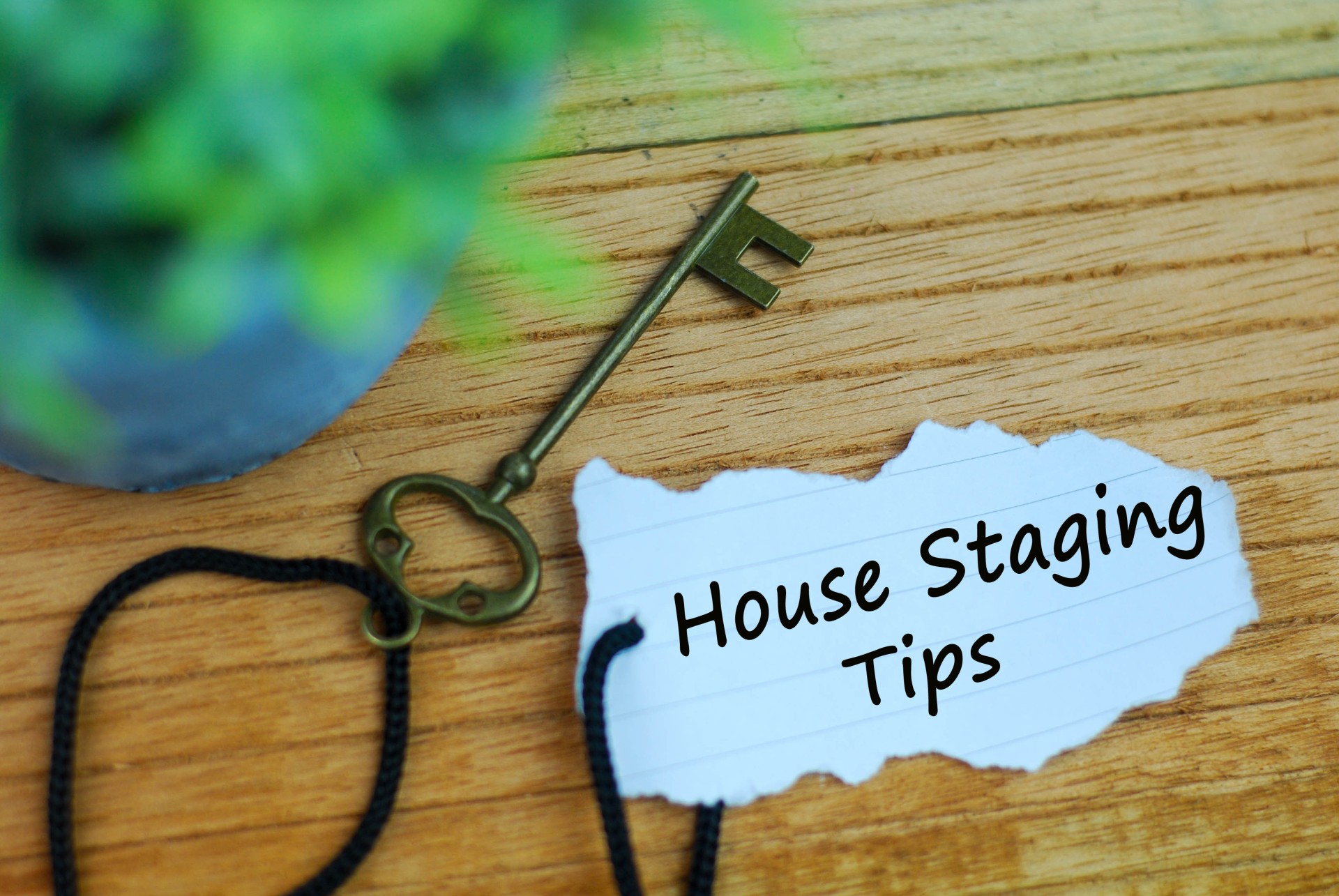 We've all had the experience, sometimes multiple times in our lives, of hunting for a new home, apartment, or condo. You'd assume when you go to a showing that the place would be "buyer ready," i.e., clear countertops, orderly closets, spotless bathrooms.  
All too often though, you walk into a house totally unprepared for sale. Too much furniture, stuffed closets, counters cluttered with small appliances, and walls crammed with family photos. These are what's known as staging failures, and chances are the For Sale sign will be sitting on the lawn for a long time. The lesson here? When the time comes to sell your home, be a super stager. It could help your home sell faster and may even get you a higher sale price. Here's what you need to know.
What Is Staging and Who Can Do It?
If you're preparing to sell your home, your goal is to let just enough personality show through that buyers can picture themselves living there. This is the art of staging. 
If you're working with a real estate agent, they should offer tips to successfully stage your home. You can also enlist the services of professional home staging experts for a fee. This option can be especially helpful if you've already moved and your house is empty. A staging expert will bring in just enough furnishings to give buyers an idea of what the room is for and how furniture might be laid out.
All that said, many sellers opt for doing their own staging. With a little thoughtful planning, a bit of creativity, and the objectivity of a few trusted friends or family members, you can successfully stage your home to make it more appealing to sellers. 
11 Common Staging Mistakes to Avoid 
However you decide to proceed, you'll want to avoid some common staging mistakes that can ruin your chances for a speedy, fruitful sale. Here are 11 seller slip-ups to keep in mind:
Your decorating has too many personal touches

—

Put away the family photos, awards, kids' artwork, etc.
You overdo the do-dads and extras trying to be homey

—

Put away collections, fake flowers, family knick-knacks, etc. Opt for a vase of fresh flowers and a few well-placed decorative items.
You focus on major changes instead of small edits

—

No need for full renovations. A fresh coat of neutral paint throughout your home does wonders. Showcase hardwood floors with attractive rugs. Ensure wall-to-wall carpets are clean and odor-free.
You decide to shift everything into neutral

—

While it's wise to "neutralize" paint and carpet, avoid creating a beige nondescript appearance. Add thoughtful touches of color and decor with universal appeal. Local furniture showrooms can be great inspiration.
You think great decorating will hide old paint and carpet

—

Don't fool yourself into thinking you can cover up wall dings and dirt, or worn carpet. Buyers notice everything. A refresh of both is a worthwhile investment before you try to sell.
You forget the footprint of your home extends into your yard

—

D

on't neglect the yard space around your home. Spruce up the landscaping, pick up the junk, trash cans, and garden tools. If your lawn furniture is worn, consider investing in a few inexpensive new pieces, or take it away altogether. 
You overdress your windows

—

Heavy designer drapes may appeal to you but not to every buyer. Either remove everything or go lighter with ready-made drapes that simply frame the window. Be sure to leave them open to let in as much light as possible.
You have a bunch of mismatched bulbs in your lamps or poor wattage in your ceiling lights

—

Do a walk-through of every room in your home to make sure the wattage is appropriate and allows for a well-lit cohesive appearance throughout.
You forget that people will inevitably open closet doors

—

Potential buyers will look in your closets, cabinets, and cupboards. Make sure they're all ready for a stranger's eyes. And remember the basement and garage!
You get used to pet odor and pet hair everywhere

—

Invite a trusted friend over or ask your real estate agent if they can smell pet odor of any kind. Have your carpets and rugs cleaned, and have a cleaning service wash down counters, walls, and floors. You're used to the odor, but strangers won't be.
 You don't put away pet cages, bowls or toys or the pets

—

It's OK to have pets, of course. But if possible, when you have to be away during a showing, take them with you. If you can't, then confine them to one room with the door closed or fence up, and leave a note to let the real estate agent know. Put away food bowls, beds, and cages for the showing.
We Can't Wait to Welcome You to the Neighborhood
Meadow Lakes wants to make the move to our community as easy as possible — and make sure you settle comfortably into your new home here. To help you out, be sure and order our free Move Ahead guide to get excellent tips for the transition. We think you'll also love our selection of spacious independent living apartments and cottages, all fresh and ready for you to create your perfect next home. Hope to welcome you to the neighborhood very soon!