Indoor Activities for Seniors During Cold Winter Months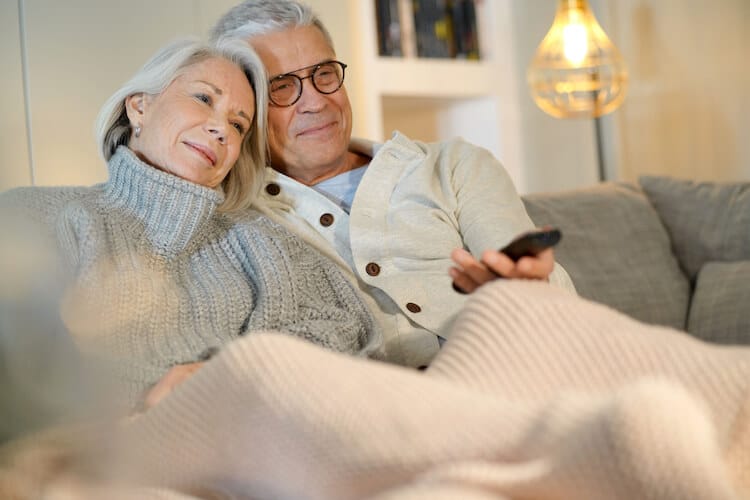 As the temperatures drop during the winter months, you may feel more inclined to stay indoors and hibernate. But that doesn't mean your days have to be boring! Keep reading for a few indoor activities to get more enjoyment out of those frigid days.
6 Indoor Winter Activities for Adults
1. Embrace Your Inner Artist
It's time to pick up that paintbrush and get your creativity flowing. Whether it be a seasoned hobby or trying a new medium, art is a fantastic way to express yourself and enjoy time inside. Some artistic activities include painting, sculpture, music, poetry and dance. Plus, creative hobbies are just one way to keep your brain healthy as you age, so you're also improving your memory and cognitive function.
2. Immerse Yourself in a Good Book
Escape to a party with Gatsby or adventure with Captain Ahab in his pursuit of the white whale all without ever leaving the comfort of your living room. Reading a good book is a fun way to spend time while keeping your brain engaged, whether it be through novels or the community newspaper that keeps you up to date of the latest happenings.
3. Get Moving at the Gym
While running or playing outdoor activities may not be ideal during cold months, winter is a great time to get into a new physical fitness routine at the gym. Whether it be lifting weights or walking on an indoor track, find a routine that works for you to keep your body moving.
4. Relax and Enjoy a Show
Watching T.V. all day, every day isn't healthy – but long, cold days do give you the chance to catch up on your favorite shows or go see a live performance. Watching a movie or show can be an enjoyable part of your week as long as you limit screen time.
5. Find a Group with Similar Interests
Now is the time to make new friends. Rather than being cooped up in your residence alone, start a book club or board game club where you're able to socialize with neighbors. This will not only allow you to participate in an engaging hobby, but it also offers you the opportunity to connect with others.
6. Learn Something New
Is there a topic you're interested in becoming an expert in or have considered learning a new language? If you want to spend some time indoors while still keeping your brain active, seek out something new. Not only will you improve your cognitive function, but you may also find a new favorite hobby along the way.
Stay Active Yearlong at Meadow Lakes
At Meadow Lakes, a continuing care retirement community for active seniors, we encourage healthy aging and vibrant days filled with activities. Although we're well-known for our stunning campus located on an accredited arboretum, there are so many other ways to spend your time in the community while indoors.
Daily activities like classes held in our art studio and aqua aerobics in our indoor heated pool are only a few examples of ways we offer you to stay involved in the community without ever leaving the building. Resident Enid Mantel shares, "At Meadow Lakes, there is always something new to do and learn."
Come see for yourself! Contact us today to learn more and schedule your personal tour.